Domaine de Candoule
Gajan - Gard (30)
10 minutes from Nîmes, 5 plots from €99,900 for 380 m²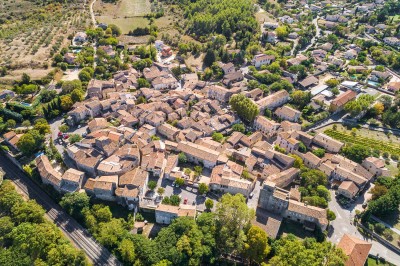 Experience Provençal tradition at Gajan
10 minutes from Nîmes, Gajan, a small Gardonnenque village, with a rich Gallo‐Roman history stretching back for millennia, is ideally located between Cévennes and Camargue.
Le Domaine de Candoule reveals the wealth and identity of Gajan with its hillside views of a mosaic of vineyards.
N° Lot44
Living area368 m²
N° Lot45
Living area368 m²
N° Lot40
Living area380 m²
N° Lot13
Living area381 m²
N° Lot42
Living area400 m²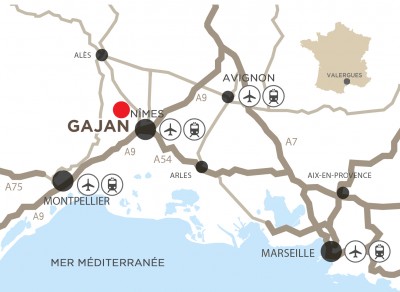 Main distances
Fons ‐ 2km
Saint Mamert du Gard ‐ 2 km
La Calmette ‐ 5 km
Saint‐Geniès‐de‐Malgoires ‐ 5 km
Nîmes ‐ 10min ‐ 12km
Beaches – 50 min
Montpellier – 1 h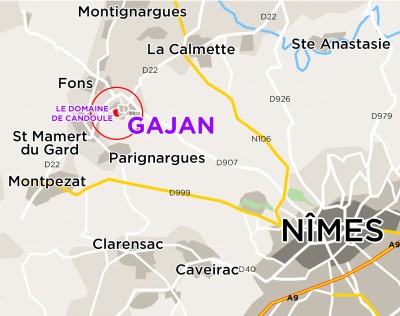 Amenities
Local shops
Supermarket in La Calmette (5 km)
Schools
Primary schools in Gajan
Secondary school in Saint‐Geniès‐de‐Malgoires: 7 km (10 min)
Secondary school in Nîmes: 15 km (15 min)
Pays de Gardonnenque: the exceptional surroundings of Gard Provençal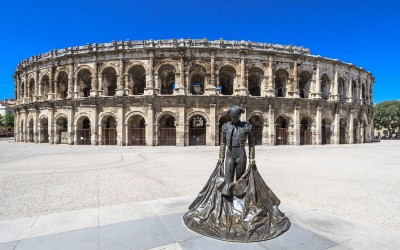 Not to be missed in Gard
The legacy of the Romans: the amphitheatres, the Jardins de la Fontaine, the Maison Carré Roman temple in Nîmes and the famous Pont du Gard aqueduct...
Breathtaking splendours: Cévennes National Park, an oxygen bubble of greenery in Gard, the Bamboo Park in Anduze, the Gardon Gorges, the Sautadet waterfalls...
Picturesque beauty that defies time: four of France's Most Beautiful Villages (Aiguèze, Montclus, La Roque‐sur‐Cèze, Lussan), three Villages of Character (Barjac, Lussan, Vézénobres), 3 Towns of Art and History (Nîmes, Uzès, Beaucaire),
Exceptional UNESCO World Heritage sights: the Pont du Gard aqueduct, Saint‐Gilles Abbey and the beautiful landscapes of Les Causses and Cévennes.
The last beach resort before the horizon: Le Grau‐du‐Roi, Port Camargue, the number 1 marina in Europe,
The highest point in Gard: Mont Aigoual, a family‐oriented ski resort and the highest inhabited observatory in France.